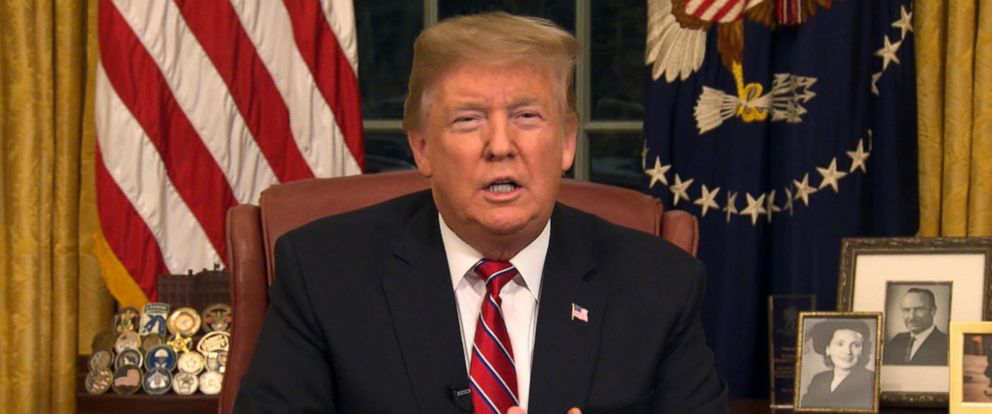 I think Trump has featured too much in my blog already, and never with the headline 'Trump resigns'. But I find very amusing to talk about stupid things so, here we go again.
Firstly, I need to clarify the meaning of a word so everyone understands what I'm talking about.
Wall: - a vertical structure, often made of stone or brick, that divides or surrounds something;
- a vertical structure that leaves people without working and that shuts down the government of a nation that is supposed to be one of the strongest countries in the world;
- a vertical structure that is used as a bargaining chip for useless and frivolous political games.
Now that you read the definition can you understand how ridiculous it is?
Actually, the craziest part is that there is a threat of Trump declaring a state of emergency because of the wall.
My opinion about politicians was not very good but now it is definitely very bad. It would curious to study why there are no good politicians, probably we would find the reason for so many of the world's problems, from the wars with guns to the wars of concrete.
Did someone curse the world of politics to the point that we are doomed to 100 years of bad politicians or something?
To be fair it is mainly our fault, society, in general, is a bit dumb, and the worst part is that more than 50% of the people are dumb and super influenced by populisms, and that results in the victories we have seen in the last few years.
The good part is that slowly is occurring a change, with more young politics getting interested in politics and addressing the real problems of today.
I am very happy to be part of the liberal political movement in Portugal, and I just would like that the new era of politics started to be full of young people.