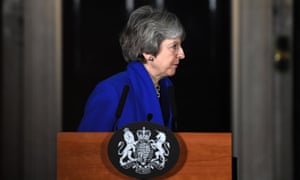 It seems that I have been always talking about the same issues for the past months. Can someone create a new scandal, please?
Do you remember the problem with the brexit agreement? Do you remember the US government shutdown because of the wall? Do you remember Elon Musk's setbacks?
Well, everything is still a mess and the scenes of the next episodes continue a mystery. I mean for entertaining purposes, the last months couldn't have been better, if this novel was available on Netflix, for sure it would the most scene show.
The Brexit deal was not approved and Theresa May survives in Government due to 19 angels.
January became the charity month in the USA, with a wave of community work across the country.
On the other hand, a revolution seems to be happening in Venezuela, and Maduro "socialism" seems to be coming to an end! I think Venezuela is a perfect example of the worst parts of socialism when the populism is so big that what is transmitted as socialism is in fact dictatorship, where people are used as bait to believe that the state really cares about them.
I hope everything gets sorted soon and Maduro steps down to let Venezuela move on from this dark period in its history. Their people deserve to get out of poverty and have their country back.
On a nutshell, these were the main occurrences of January, they will still be motive of talk in February but hopefully for good reasons!
Stay with your thoughts...
AD
PS: Sorry for not posting for the last couple weeks, other projects needed more attention. Now the posts should be back once a day!